Download the Padcaster Producer Beta App!

All your favorite filmmaking tools combined into one powerhouse app. Pro version free through Sept. 30!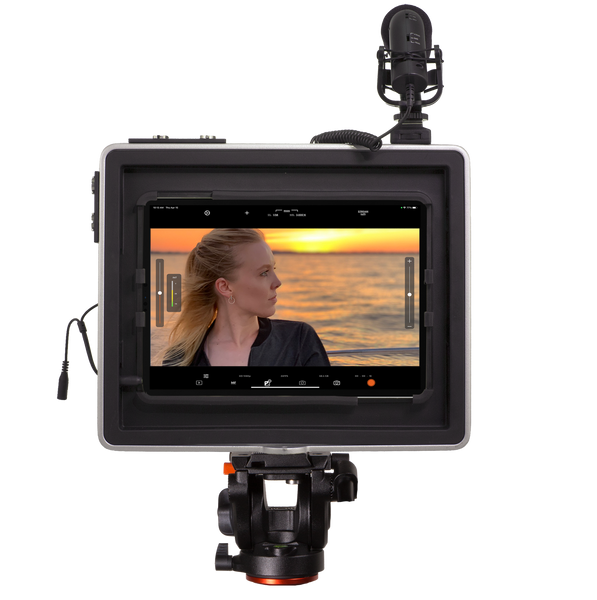 What is the Padcaster Producer App?
The Padcaster Producer Beta app is one of the most versatile filmmaking apps available today. Padcaster Producer combines all the key features of professional digital video cameras with a suite of innovative and useful content creation tools.
When paired with our intuitive hardware solutions, Padcaster becomes an incredibly powerful end-to-end filmmaking tool.
Adjust focus, exposure, shutter speed, white balance, audio recording levels and more, with full manual control
Easily livestream to any custom RTMP server
Automatically track your subject with our innovative Follow-Me feature
Access our easy-to-use on-screen teleprompter with the tap of a finger
Insert photo or video backgrounds with our Chroma Key/Greenscreen tool
Our Lower Thirds Tool provides easy titling with multiple text styles
Add an on-screen logo or watermark with our Image Overlay tool
Shoots in landscape and portrait mode
For a limited time, ALL of the subscription level features are free!
ALWAYS FREE
---
Full manual control options
Manual exposure, white balance and focus
Control of frame rate and resolution
Variable speed zoom
Manual audio level control
External mic compatibility
Live audio monitoring
FREE THROUGH JUNE 30TH
---
Everything in the free version
Follow Me
Chroma Key/green screen
Livestreaming
Front-facing teleprompter
Image overlays & lower thirds
Padcaster Studio for iPads
Padcaster Verse for Phones
Padcaster Parrot Teleprompter
Frequently Asked Questions
Where can I download the app?
You can easily download the Padcaster Producer Beta App in the Apple App Store.
Is the Padcaster Producer Beta App the same as the Padcaster Pro?
They are two different apps! To download the new Padcaster Producer Beta App, visit the Apple App Store. If you have any questions concerning the old Padcaster Pro App, please email support@padcaster.com.

Does the app work on Android?
Padcaster Producer Beta is currently only available for iOS devices.
Is the Padcaster Producer Beta app built for both iPads and iPhones?
Yes! Padcaster Producer Beta was optimized for filming on either the iPad or the iPhone!


I'm having an issue with the Padcaster Producer Beta App, what do I do?
Fill out the Contact Us form for a member of our team to assist you.