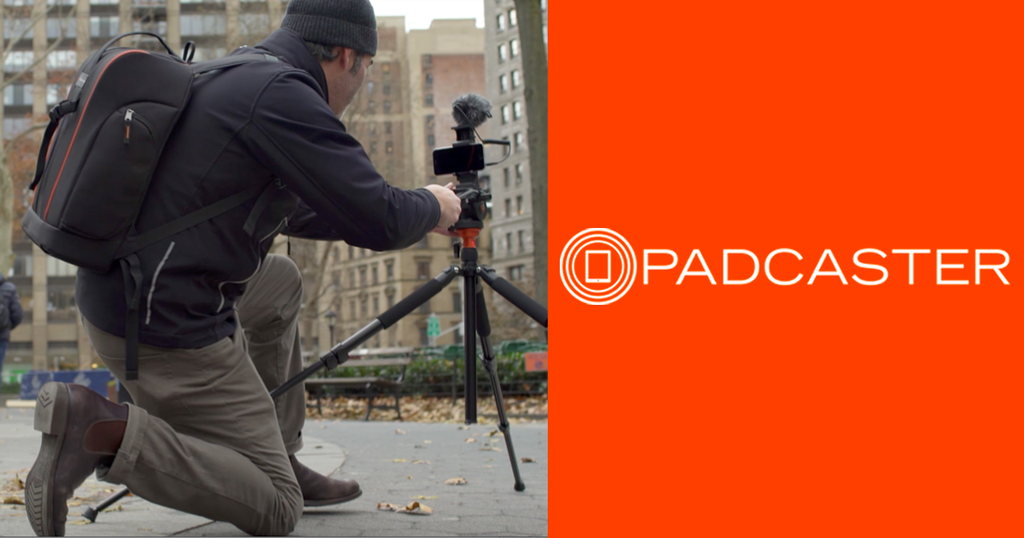 From mobile journalists and adventure photographers to live-streamers and vloggers, capturing video on the go requires tenacity — and a great lightweight backpack to protect your camera equipment. Selecting the right camera backpack might be more difficult than it seems because there are so many factors to consider, including a few you might not have thought of. 
First and foremost, you need to consider the purpose of any camera backpack. It must not only provide adequate protection for your photography gear, but it also needs to be comfortable, lightweight, and hold your non-camera gear (water bottle, anyone?). 
The following questions will help you pinpoint your needs, narrow your options and find the best camera backpack for you.
What Type of Camera Do You Have? 
Your filming goals might change often, but your equipment usually doesn't. For this reason, it's a good idea to start your search by considering the type of equipment you want to travel with. DSLR and mirrorless cameras, iPads, tablets, and small video cameras each have unique needs when it comes to protection. They have a range of necessary accessories too. 
Think also about the accessories and gear you'll need — water bottle, tripod, battery packs or chargers. 
Our advice: Look for a modular camera backpack, preferably with Velcro dividers so you can adapt the backpack to whatever your needs — cameras, lenses, and accessories.
What's Your Style? Sling vs Shoulder vs Backpack
Camera bags come in three basic types: cross-body sling, over-the-shoulder, and backpack. Which one is better is a matter of personal preference and what you use your camera bag for. 
Cross-body camera bag:

The sling-type camera bag is good if you need to grab accessories. Professional videographers and photographers that use a variety of lenses might prefer a sling-style camera bag. However, if you're traveling long distances and carrying a lot of weight, the sling can become uncomfortable.

Over-the-shoulder camera bag

: This style is great for those times when you need to quickly pick up and set down your bag. Long-term, however, a shoulder bag can take a toll on you with its unevenly distributed weight, plus the frustration of the bag slipping off your shoulder.

Backpack-style camera bag

: A backpack-style bag is perhaps the most versatile because you can sling it over your shoulder or wear it hiker style on your back (which is much better for your comfort).   
Our advice: Go with the backpack-style camera bag, because it tends to be the most versatile of all bags. You can sling it over your shoulder for short strides and then carry it backpack style for longer distances. 
Where Are You Going? And How Are You Getting There?
Location matters when it comes to finding the right backpack for your camera and video gear. If you're filming outside, will you need to protect your gear from the elements? (Just go with "yes," to be on the safe side). Get a waterproof bag and consider a detachable rain cover for heavy precipitation days (the Padcaster padded backpack features both). 
Think about how you're getting to your filming locations. If you need to fly, there are different considerations than traveling by foot, car, train or public transportation. Most airlines will not allow carry-on bags larger than 22" x 14" x 9", according to Travel and Leisure. 
If you are going somewhere that is humid, here's a little pro tip: You know those little silica gel packets that manufacturers tuck into their product boxes? Save those and tuck them into your camera bag. That way, it will help to protect your expensive camera equipment from moisture.
Our advice: Add to your wishlist for the perfect camera bag sufficient padding to protect your gear not only from the weather and elements but also from being jostled en route. 
Need More Information?
Fill out the form below to get in touch with a member of the Padcaster Team.