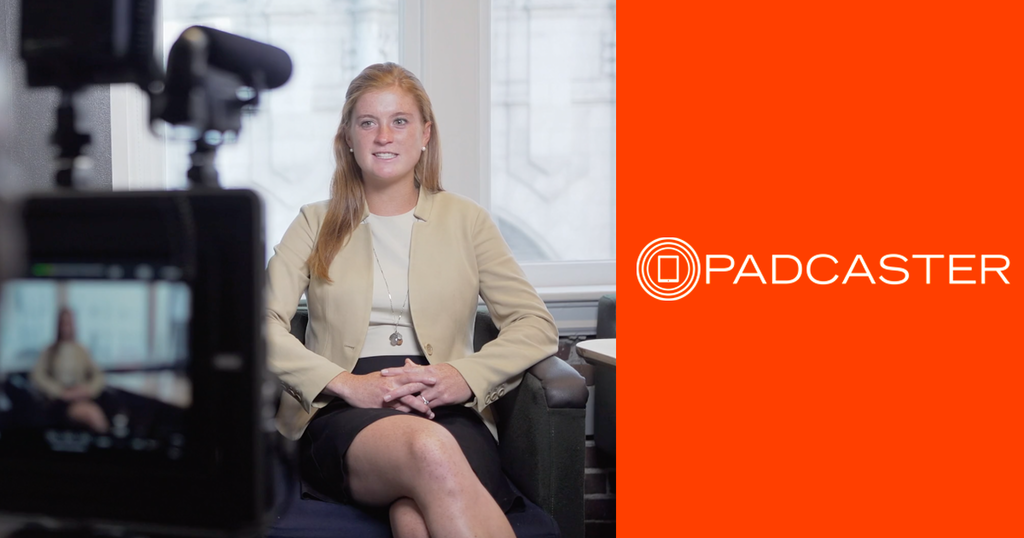 What was once seen as a potential option and privilege, remote work has now become the new reality for a vast portion of the current workforce. With so many Americans still working from home, companies are faced with the challenge of managing the work and well being of their newly remote employees. Mobile video has been a critical piece to making the work from home puzzle a success, but how do you use video to keep your new remote workforce focused and mentally engaged? Here are five strategies.  
Hosting All-Hands Meetings
All-hands meetings are a great avenue for discussing company goals, challenges and achievements, and they are now more important than ever. Using video for these meetings enables employees to watch from their home offices and get the same interactive and engaging experience as if they were sitting in the room. 84% of respondents in one international study reported that virtual communication is more challenging than in-person communication, indicating that companies must go above and beyond to ensure positive communication while remote. Having everyone on board in a video conference promotes synergy and decreases feelings of isolation. Frequent all-hands meetings are an effective way for employees to see the familiar faces of their co-workers and management who they otherwise might not see in regularly scheduled team calls.
Recognizing Employees
Celebrating the success of individuals and the impact they have on an organization is absolutely crucial to building a positive workplace culture. Use video to show the rest of your employees the work being done and reinforce the quality and behaviors that the company values. 
With easy-to-use at home video equipment and software, some companies are even inviting recognized employees to make their own videos detailing the project or accomplishment.
Video Call Check-Ins
On top of being suddenly transitioned into working from home, many people are now also tasked with teaching their children, supporting their families like never before, and coping with the weight of the current COVID-19 crisis. This can cause an untold amount of emotional stress on your employees and it's important to convey empathy and support where you can. A friendly video call just checking-in can help your employees feel supported and seen by management. Consider emphasizing work-life balance and expressing an understanding of these unforeseen circumstances. 
Live Streaming Guests and Speakers
Just as before the majority of the workforce began working from home, it is common practice for companies to provide informal training opportunities in the form of outside experts coming in to share ideas, discuss topical issues, and teaching new skills. These sessions are still incredibly valuable and can easily be transitioned online. Whether they are pre-recorded or live, it is the perfect opportunity to share new knowledge with your team. These informal training sessions are a great way to reinforce company culture and increase company morale as well as giving everyone something to look forward to. 
Virtual Team Building & Happy Hours 
With the majority of the week now spent inside, days have a tendency to blur together and quickly become monotonous. This can be wearing on an employee's mental health, so it is important to make an effort to give employees something to look forward to. Host BYOD (bring your own drink) virtual happy hours or coffee chats to keep employees connected. To structure these events, consider an activity such as a trivia competition. Forbes suggests taking time to have employees answer lighthearted questions such as 'what makes you feel like a kid again?' or 'what's your most prized possession?'. It's important to make these calls informal and low-pressure to give people the opportunity to connect and have some fun.
Even if your company already had a robust work-from-home policy or a large number of remote-workers, the business landscape has changed as our workforce is largely virtual. It is important to show positivity and empathy to your staff in these uncertain times and mobile video can be a crucial tool to help you do so. 
Padcaster transforms your iPad or smartphoneinto an all-in-one mobile production studio so you can create professional-quality videos from your home or anywhere else. Whether it's for distance learning, telecommuting, remote broadcasting or livestreaming -- Padcaster will help you produce high-quality content wherever you are. If you are adjusting to the remote workforce, Padcaster wants to help you! Fill out the form below to get in touch with one of our sales consultants!
Need More Information?
Fill out the form below to get in touch with a member of the Padcaster Team.