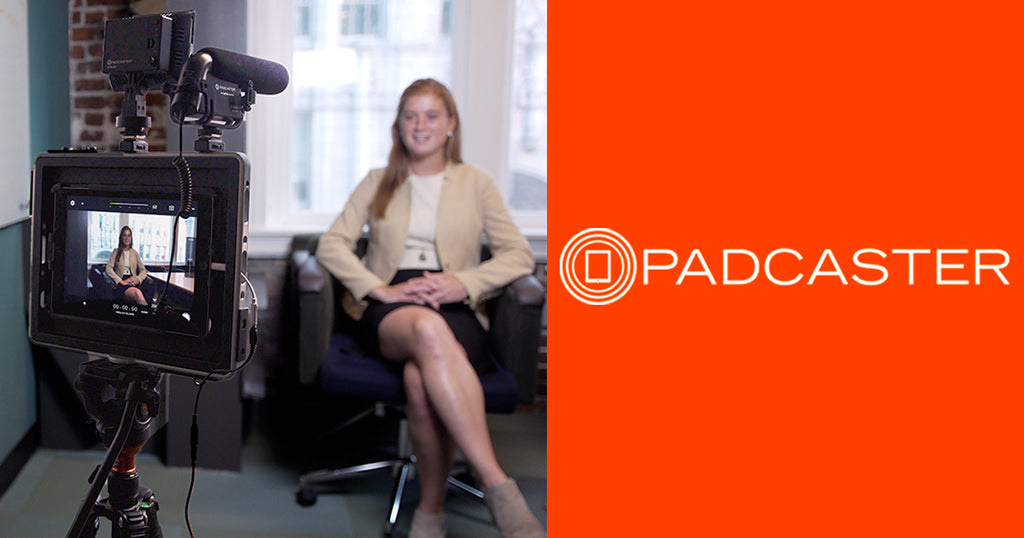 There are many ways to take advantage of video in the classroom, but what about at the administrative level? Video is one of the most versatile and important tools available to school administrators today especially with so many easy-to-use devices like iPads and smartphones. With the right additional equipment, schools can take advantage of the tools they already have to create informative and effective video content, improving teacher education and communication with students and their families. Here are four ways administrators can utilize video. 
Recording Teacher Trainings
Teacher in-service days are imperative but often involve many attendees to gather in one room which doesn't allow for social distancing. Live streaming and recording these trainings keeps staff safely distanced and allows them to efficiently multitask from their homes or classrooms. Remote trainings also provide valuable, time-saving content for a school's administration to use when hiring staff mid-year to quickly catch up new teachers on school policies.
Peer Mentoring/Coaching/Observation for In-Person Classrooms
Peer mentoring and coaching have always been great ways to help teachers develop, and video only helps to enhance these practices. By using video for classroom observation, teachers can film themselves and their classes to review with a mentor and gain valuable feedback without having to invite an observer into their classroom. By repeating this process, they will easily be able to track their progress and efficiently reach their goals. This cycle of filming and reviewing is also a great system for testing out new teaching techniques or projects. Recording classroom observation enables teachers to have coaches in any location, opening up their options for mentors around the globe. Using a Padcaster to film inside of the classroom is also far less distracting for students than a person, and will thus produce a more accurate video of a typical school day. Pivoting to video additionally allows for districts to keep teacher mentoring and coaching programs alive during COVID-19 while eliminating the risk of bringing additional people into the classroom.
Building a Library of Best Practices
One of the best benefits of using video as a means of classroom observation is you will quickly gain a library valuable instructional content. With permission from staff, create a video library of best practices for future educators to watch and learn from. The library doesn't have to be only classroom observations, ask veteran teachers to create short videos of educational advice or favorite teaching techniques to share with new and future teachers. It's important that the video library is on an easily accessible and shareable platform, such as Google Drive, so teachers can access them from their classrooms or homes. If there are any featured professional development experts coming to campus, make sure to record these talks and add them to the library. 
Keeping Parents Informed 
Sometimes parents and families can feel overwhelmed by the amount of information that they receive via email --especially during times of change. A creative solution is weekly informational videos to accompany school emails. This is a more personal form of communication and provides parents with the option to listen to updates while doing other things. Organizing the videos by date and topic on the platform of your choice will make it easy for families to keep track of. Having video updates also provides a great opportunity for parents to put a face to a name when it comes to school staff.
Video is a crucial tool for the modern educational curriculum, and it shouldn't stay in the classroom. Taking advantage of video at the administrative level will help your school improve its communication with its staff, students and their families. It will help provide teachers with more efficient ways for professional development and growth, while. more effectively using staff's time and cultivating strong lines of communication within a campus community. 
To read more about how video and the Padcaster can be used at the administrative level please read our interview with Assistant Principal Blake Minor!
Padcaster transforms your iPad or smartphone into an all-in-one mobile production studio so you can create professional-quality videos from your home or anywhere else. Whether it's for distance learning, telecommuting, remote broadcasting or livestreaming -- Padcaster will help you produce high-quality content wherever you are. If you are adjusting to distance learning and have any questions, Padcaster wants to help you! Fill out the form below to get in touch with one of our sales consultants!
Need More Information?
Fill out the form below to get in touch with a member of the Padcaster Team.