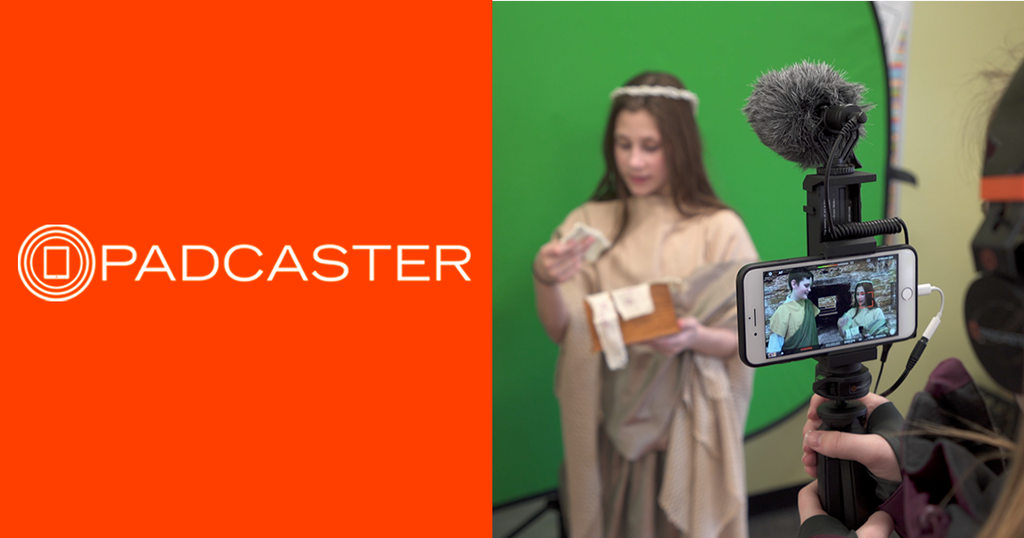 Looking for new and creative ways to get students motivated to read? Why not use video projects? Thanks to social media, watching and creating short-form videos is now a huge part of students' day-to-day lives. Embrace this trend and utilize their enthusiasm for video by creating fun and educational video projects centered around the joy of reading! Here are four fun video project ideas to get started. 
Create Book Trailers in the Classroom
Book Trailers work much the same way that movie trailers do and create space for students to really use their imaginations. After finishing their novel or non-fiction book, have your students create a short video highlighting their favorite themes and scenes without spoiling too much of the story. They can add music, graphics, costumes, or anything that they think captures the heart of the story. The key to a successful trailer is to keep it short (around 2-3 minutes) and to really grab the attention of the audience. This is a great project for introducing video editing software. This project is best for high school students as they can complete the project more independently than younger students. 
Livestreaming or Virtual Storytime
Hearing a story read aloud has long been considered a great way to get young children excited about stories. With the right equipment, like the Padcaster Studio, you can easily set up and stream video to the school's preferred platform (YouTube, Facebook etc.). A regular virtual storytime can give educators the opportunity to introduce famous and important works to kids and can be a great way to strengthen the connection between students, families, and their school's library program. Virtual storytime can easily be a weekly or monthly event and due to its online nature, it is perfect for both hybrid learning or in-person classrooms. Virtual storytime events are ideal for lower school students but can easily be adapted to the high school level by inviting celebrated authors or reading more challenging material.
Video BookTalks for Students
What is a book talk? Put simply, a BookTalk is just like what it sounds, a host talking about why others should or shouldn't read a particular book. BookTalks, at their core, are simply a video version of a book report but with a fun modern, video twist making them great school projects. There are plenty of online examples of BookTalks for students to check out, especially in the large community of young content creators on YouTube, fittingly dubbed "BookTube".  Students can easily film these talking-head style videos discussing plot, themes, and character development in the same way as their favorite online content creators. BookTalks are usually quite a bit longer than Book Trailers so we recommend utilizing a portable teleprompter like the Padcaster Parrot Teleprompter to help students speak directly into the camera. This video project is great for both in-class and remote learners because they can be easily filmed with a laptop, smartphone or iPad. 
Virtual Book Club for K-12 Students
Whether you're hosting a remote book club with students from your school or inviting another school to zoom-in, a virtual book club is a great way to build a community around reading. Pick a book of the month and invite all members to read it and then discuss via Zoom on a date of your choosing. Make sure to research discussion topics (or create your own) to give your conversation structure and help everyone stay on topic. By making your book club virtual, members have the opportunity to participate from the comfort of their own home as well as the chance to include students from another school. 
Padcaster transforms your iPad or smartphone into an all-in-one mobile production studio so you can create professional-quality videos from your home or anywhere else. Whether it's for distance learning, media education in the classroom, or livestreaming -- Padcaster will help you produce high-quality content wherever you are. If you are adjusting to distance learning and have any questions, Padcaster wants to help you! Fill out the form below to get in touch with one of our sales consultants!
Need More Information?
Fill out the form below to get in touch with a member of the Padcaster Team.