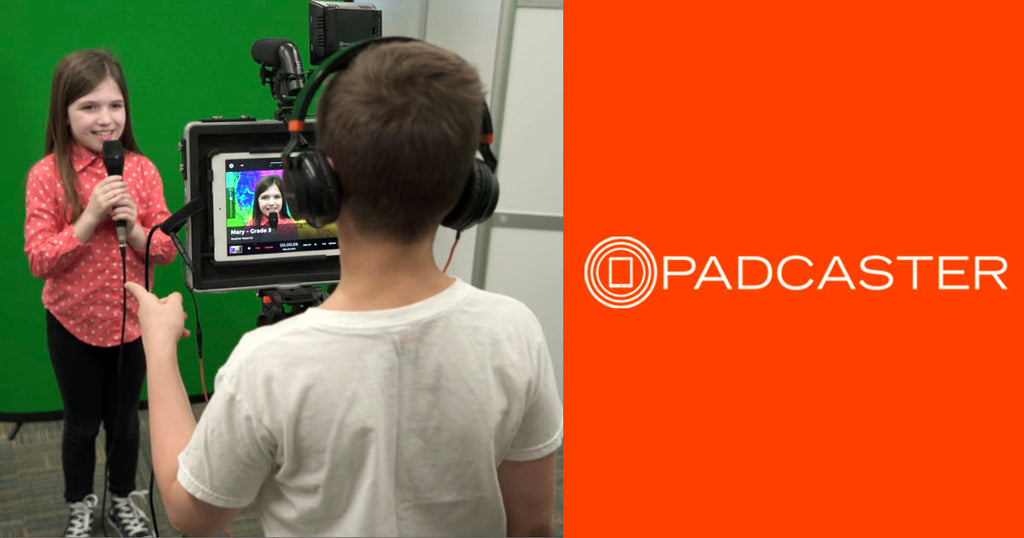 Video assignments are a strong addition to any curriculum, and the foreign language classroom is no exception. From writing the script to rehearsing and practicing pronunciation, students will be learning throughout the entire production process. 
It's crucial that video projects seamlessly integrate into the curriculum just like any other assignment. The following interactive ideas can be used as classroom activities, homework assignments, or even as an alternative assessment tool. Here are curriculum suggestions for video assignments based on the subject matter your students are studying. 
Restaurant Outing 
Have students create a restaurant! If this is a group project, one student can be the waiter and the rest can be patrons. If this is an individual assignment, a student can easily play both the customer and the waiter. As a written component to the project, have students write and submit the menu to their imaginary restaurant. This project is a great way to evaluate students' ability to both speak, write the language and explore a different culture through researching food that culture's cuisine. 
Weather Report 
When studying weather vocabulary words, have students create a mock weather forecast. This is a great opportunity to bring out the green screen and have some fun, just like they do on the news. More advanced students can even report on current weather, previous weather, and future weather in order to practice the different grammatical tenses.
"Day In The Life" Vlog
A "Day In The Life'' Vlog is the perfect way for your students to practice talking about daily activities. Your students are likely familiar with creating this type of content as it's become commonplace on apps like Instagram and TikTok. Simply have them take little video clips throughout their day and then edit them together with a Voiceover narration. This can also be done as a 'travel vlog' with a green screen especially if the class is studying different locations where the language is spoken. 
Dream Home Tour
When studying parts of the home, have students create a green screen video of their dream home. Students can use their imagination to craft their dream home; be it a cottage in the woods or a modern mansion in Los Angeles. For a written component, students can create a mock real estate listing for the home. 
Fashion Show 
What better way to learn how to talk about clothes in another language than with a fashion show! Give students the opportunity to film their own mini fashion show and add a voiceover. A fashion show is also a fun way to learn about occupations; students can dress up as firefighters, teachers, doctors, etc. 
Interview 
Lastly, have two students pick characters and interview one another. This is a great way to get students to practice speaking in different tenses, and can be used for just about any subject matter. For example, a student can pretend they just won an olympic medal. The interviewer can ask about the past, present, and future, asking questions such as:  
How did you get so good at your sport? 

How are you feeling right now? 

Do you plan to continue training? 
Adding a video assignment to any educational curriculum can be a fun and effective way to get students excited about the subject they're learning about. Padcaster is the premier video production solution for students, teachers and administrators to easily create high-quality video using just their phone or iPad.
Padcaster transforms your iPad or smartphone into an all-in-one mobile production studio so you can create professional-quality videos from your home or anywhere else. Whether it's for distance learning, telecommuting, remote broadcasting or livestreaming -- Padcaster will help you produce high-quality content wherever you are. If you are adjusting to distance learning and have any questions, Padcaster wants to help you! Fill out the form below to get in touch with one of our sales consultants!
Need More Information?
Fill out the form below to get in touch with a member of the Padcaster Team.