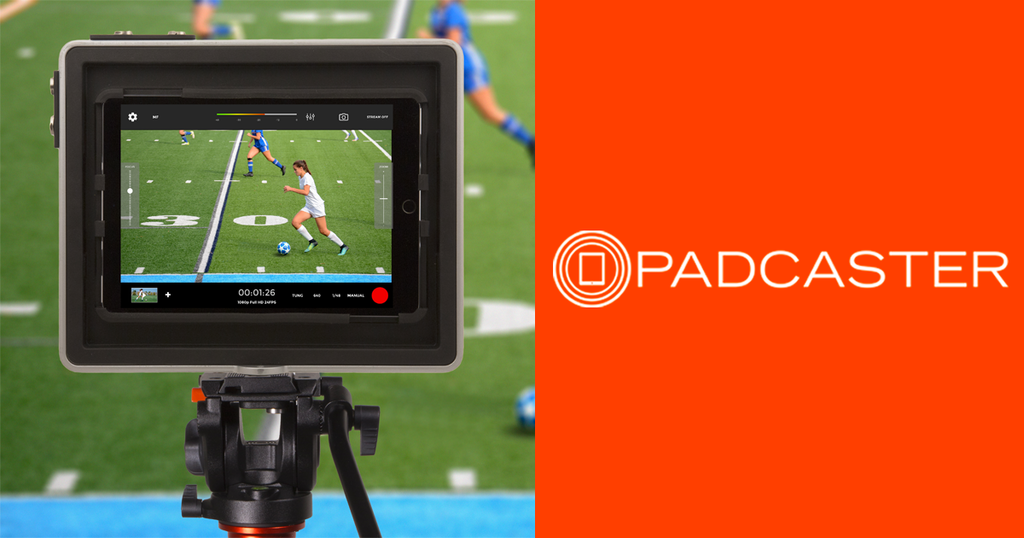 Schools everywhere are looking to live stream youth sports to engage community members who can't be there in person. Streaming youth sports video may seem daunting at first, but with a little preparation and troubleshooting, you can seamlessly integrate livestreaming into your school's athletic program. Here are five tips to help you successfully livestream the next big game..
CHECKLIST TO
LIVESTREAM YOUTH SPORTS
It's no secret that the more you prepare to livestream a school sports event the more smoothly it will go. We recommend you write down a checklist ahead of time to guide the preparation process. The following tips will help inform that checklist.  
PREPARE YOUR AUDIENCE FOR YOUTH SPORTS LIVE STREAMING
It is important to confirm that parents, alumni, staff and fans have all the information they need, particularly for those that may be less tech-savvy. Send out game-day information well in advance so that everyone knows how things are going to work beforehand. For some, this might be the first live stream they've ever tuned into, so they may need more thorough instructions and ample time to figure it out or ask for help.
On the day of the game, we recommend you "Go Live" with a graphic before the game or a pre-game activity is set to actually start. This way audience members will know that they've come to the right place before everything begins. Most livestreaming programs will allow you to upload an image that you can use as a title card. See below for an example:
USE THE CORRECT LENS
Depending on the sport you're livestreaming (and therefore the venue), it's essential that you choose the correct camera lens to capture all the action. For basketball games consider using a wide-angle lens to expand your camera's field of view and capture the more of the court in the shot. If you want to livestream high school football or soccer, a telephoto lens will magnify the focal length of the camera and enable you to film athletes no matter where they are on the field. 
CONSIDER MULTI-CAM
When you are livestreaming youth sports, some do better with multiple cameras, including soccer, basketball and football. The larger the playing field, the more cameras you'll want.
To help capture games from every angle consider using more than one device and employing multi-cam software. A few livestreaming apps will enable you to jump between multiple devices but we recommend Airmix by Teradek. Be strategic when it comes to the placement of your streaming devices and of course test everything out in the days prior to the game. Team practices and scrimmages are excellent opportunities to practice going live and using multi-cam software. 
INCORPORATE YOUR STUDENT BROADCASTERS & PRE-RECORDED CONTENT 
Including student organizations in game-day livestreams will increase school spirit and help promote student involvement while taking pressure off the athletic department. Invite the broadcast class or club to help out in front of the camera and behind the scenes. Student broadcasters can conduct live interviews with students during a game pre-show or put together short videos spotlighting student-athletes to play. Incorporate student sportscasters commentating on the game in real-time and announce half-time games such as half-court shots or raffles. 
It's best to avoid starting and stopping a livestream so that viewers know the stream isn't over, so having some pre-recorded content is a great resource to have. Even if the bulk of the event is the live game, you can still weave in pre-recorded segments during half-time or time-outs. Pre-recorded segments don't have to be complicated and can do a lot to enhance the overall experience of a livestreaming event. For example, pre-recorded segments could be announcements for school events, advertisements for local community sponsors and upcoming fundraisers, student skits, athlete or aforementioned student-athlete spotlights. 
TEST YOUR EQUIPMENT ON THE FIELD
Before you start any live event it's important to thoroughly test in the actual environment. Set up all your equipment just as you would on the day of the game at the venue where the event will be taking place and try and go live. School wifi may be superb on campus but non-existent on the football field and you don't want to find that out on game day. Have someone on a different wifi network view the test and confirm that it looks and sounds good. 
The stream destination for your audience is the last link of the chain and it's vital that you can ensure that what you intend to stream is making it there successfully. Many schools opt to use the same destination for all their events to retain consistency and confidence. This is a great idea, but you'll still want to test each time. 
Padcaster transforms your iPad or smartphone into an all-in-one mobile production studio so you can create professional-quality videos from your home or anywhere else. Whether it's for distance learning, telecommuting, remote broadcasting or livestreaming -- Padcaster will help you produce high-quality content wherever you are. If you have had an event that has been moved online due to COVID-19 such as a wedding, religious service, graduation, or 'gathering' of any kind, Padcaster wants to help you! Fill out the form below to get in touch with one of our sales consultants!
Need More Information?
Fill out the form below to get in touch with a member of the Padcaster Team.