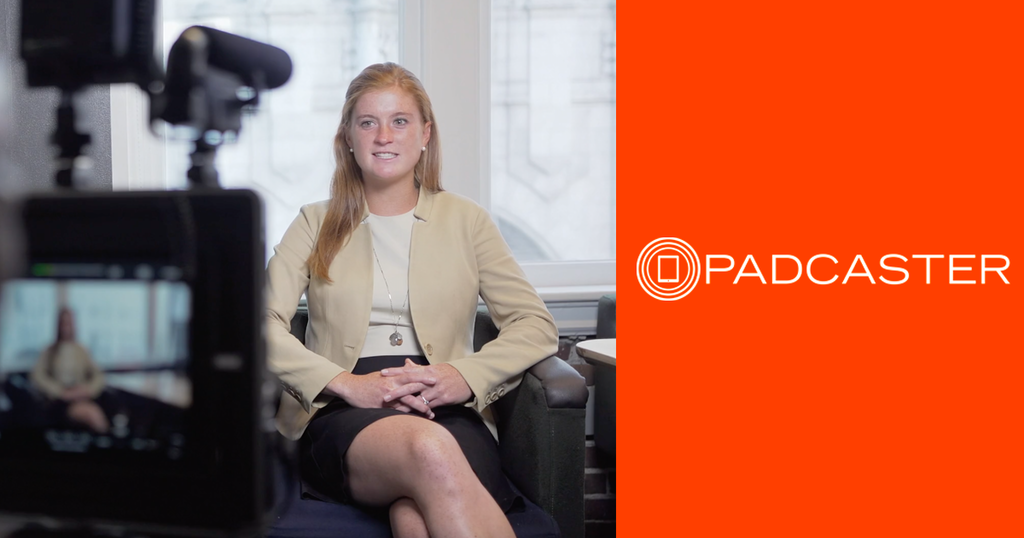 Video content is not a trend. It's one of the most preferred ways to consume content online, especially among younger viewers, and even more so since working, learning, and doing business from home has become the new norm. 
To illustrate just how much video consumption has grown, take TikTok, a video-forward app, which had 1 million views a day when it first launched in 2018. This number has exploded to an astonishing 1 billion views per day, according to Techjury. More than 500 hours of video are uploaded to YouTube every minute, as of May 2019, with billions of logged-in viewers every month, according to figures reported on Statista. 
Whether recording a library of content or live streaming legal meetings and legal proceedings, law firm videos are powerful ways to work with clients and reach potential clients. 
1. Create Legal Testimonials 
People seem to be instinctively drawn toward content that highlights people telling their own story. Words alone often fail to convey emotions, but video allows the viewer a far more personal experience. As you read this, you can probably compare your own experiences reading something versus watching a video. You can also see this demonstrated by the mass appeal of user-created content on social platforms. As a law firm, you can tap into this by elevating your testimonials with videos that create real connections with potential clients.
One of the best things about video testimonials is that they do not require much production; you just need someone with a great story to share. These can be quite short, from 15 to 30 seconds for brief testimonials and up to a minute when you want to share more details. You might want to help them clarify their statement, offer a short script or bullet points to keep them on track. 
Pro tip: The Padcaster Parrot teleprompter is an inexpensive ($99) and easy way to support your video subjects with talking points and scripts. And we know you'll remember to review your state bar association's rules of professional conduct when it comes to advertising and solicitation.
2. Enhance Your About Us Page  
When someone has a legal matter, whether it's to set up a business, represent them through a lawsuit, help them plan their estate, or manage some other legal matter, they want to know that they can trust you. 
Create a "Meet the Team" video where various key staff members say a brief but friendly hello. These can range from 15 to 30 seconds, and do not need much production. Use your office as the backdrop. For these videos, don't simply have them read their biography. Instead, focus on why they are so passionate about what they do.
Pro tip: Sound is a key and often overlooked component of these types of videos. Make sure whoever is speaking is equipped with high-quality microphones.
3. Share Educational Videos About Legal Matters
There is a lot of trust involved in selecting an attorney, especially in areas like personal injury and disability, workers' compensation, and family law. Legal firms can build trust by sharing content. You've probably been sharing content through articles and resources on your website, so why not convert those resources into a library of short videos?  
Create educational videos that cover topics directly tied to your practice areas. Just like the testimonial video, educational videos don't need to be lengthy or highly produced; 30 to 60 seconds is all you need for most topics. Use your office as a backdrop and record brief bits of information and generalized advice.   
There are a few ways you can share your videos, including through your own YouTube channel and directly from your site. When you share links on social media, make sure you share the videos hosted on your website so you get the benefit of more site traffic. 
No content should be a dead end. Always think about what you want your viewer to do next. All videos should include a "call to action" to view more content on the related subject or, even better, schedule a consultation. 
Pro tip: A portable green screen allows you to easily add custom backgrounds during the editing process. 
4. Meet With Clients from Remote Locations
Attitudes and comfort levels with video conferencing have changed dramatically due to COVID-19. This means more and more people are comfortable with the idea of using video as a primary interface for meetings. For law firms, this creates a great opportunity to connect with more prospects than ever, providing personalized service without the travel. Not only will this save money and time, but it also allows you to expand your client base to remote areas. 
Make sure you have a completely secure connection and private location to take your video meetings. You will also want to have simple, clear-cut instructions on how to join the meeting ready for clients. Email these out a few days before the meeting, and the day of the meeting, to give them a chance to read and understand the steps they need to take. You might want to make a simple "Troubleshooting" or FAQ document to help people with common issues that arise during video conferences.
Pro tip: Review the American Bar Association's advice for virtual depositions and trials.
5. Conduct Depositions and Legal Proceedings Virtually
COVID-19 forced many industries to embrace remote meetings, including for legal proceedings like depositions and arbitrations. 
Yet even when the world returns to "normal," remote legal proceedings are likely to be part of the new normal in whole new ways. 
Although there is a range of laws and limitations in place, remote proceedings offer advantages:
They eliminate the need to rent or reserve space to conduct in-person meetings.

Your legal team no longer spends non-billable hours commuting from location to location.

Remote proceedings allow those with physical limitations to more easily and comfortably take part. 

For some, remote legal proceedings can reduce the stress and anxiety of in-person appearances. 
You don't need a complicated setup to take part in remote legal proceedings. In fact, the high-quality cameras that come on smartphones and iPads actually offer you just about everything you need to create livestreams and videos. 
Pro tip: Do a few practice runs to be sure everything works correctly. You'll also want to make sure you have a secure, private location that eliminates background noise. It is important to remember that your client may be less familiar with technology and feel a bit disconnected if you both are in a remote environment. You can reduce this by scheduling a private video chat prior to the proceedings to create a more personal experience. 
Best Video Equipment for Law Firms 
The world is going to video, and law firms will have to stay in the front of the change in order to effectively serve clients. The good news is that you don't have to sink a lot of money in pricey camera equipment to leap into the world of video creation. With a secured connect, a few accessories to leverage your smartphone and iPad and practice, you can have a mobile studio in no time. For example, the
Padcaster Starter Kit
is an all-in-one video production system that provides you a stepping-stone into the world of live streaming and video creation. The
Padcaster Studio
provides additional tools, like microphones, a green screen and accessories for those looking to create a full mobile-studio.
Need More Information?
Fill out the form below to get in touch with a member of the Padcaster Team.