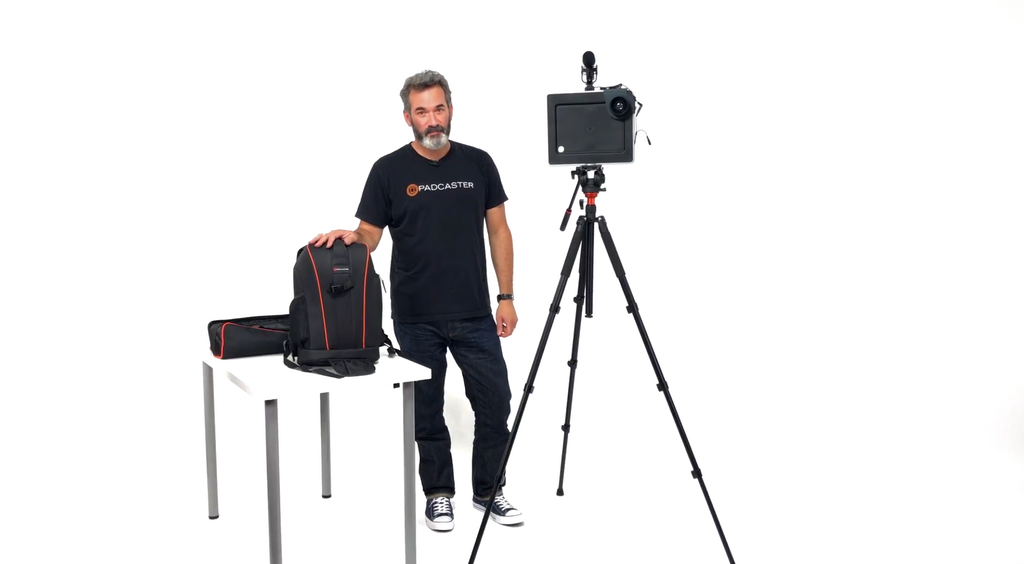 The New Padcaster® Starter Kit has everything you need to jump into your next video project. Packed with the most crucial accessories, the Padcaster® Starter Kit is a turnkey solution for anyone who wants to turn their iPad into a mobile production studio. Founder and CEO Josh Apter walks you through the easy set-up of this efficient and portable production suite.
TimeStamps
Tripod/Monopod – 0:43
Backpack-3:32
Case-4:38
Wide Angle Lens- 7:29
Unidirectional Mic- 8:24
Dual Microphone/Headphone Splitter- 9:30
By: Marin Morales 
Need More Information?
Fill out the form below to get in touch with a member of the Padcaster Team.