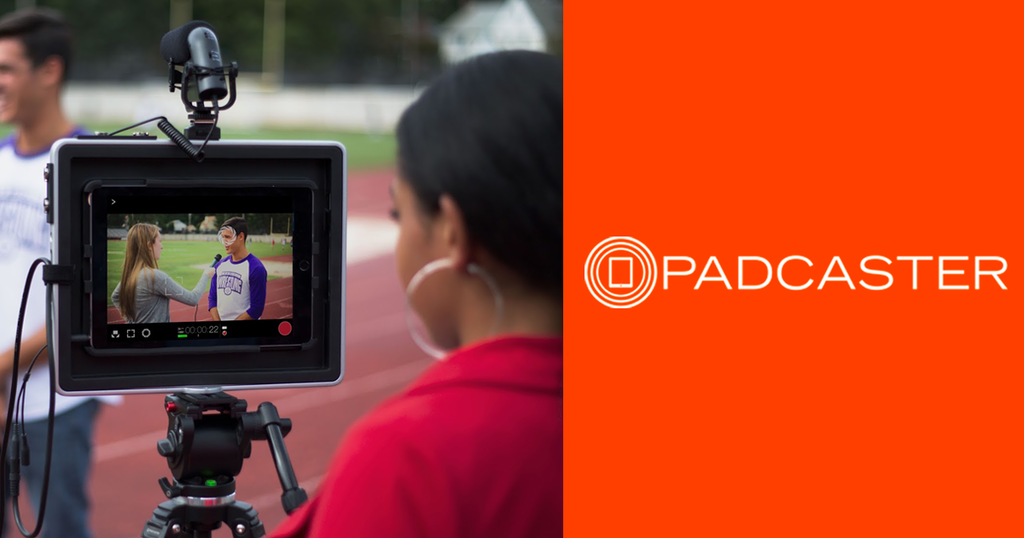 Many educators are already incorporating video into their curriculum, but there are numerous untapped opportunities to take advantage of video outside of the classroom. Below is a collection of ideas from everything from sporting events to student government. 
ADVERTISEMENTS FOR PROGRAMS & EVENTS 
Getting students and staff excited about programs and events is crucial. Entertaining videos are the perfect way to promote both in person and virtual events, including fundraisers, speakers, job fairs, school dances, club meetings, sports and more. 
RECAP OF SCHOOL EVENTS 
Have students create a video recap of events. They can shoot video at the event and/or interview other students about the event after the fact. This is a fun project for students who are interested in working behind the scenes and can help to increase overall involvement in future events. A fun and engaging recap video is great to have on hand for family newsletters and year-end wrap-ups.
MORNING ANNOUNCEMENTS 
If your school doesn't already have a student broadcast program, now is the time to implement one! Morning announcements have myriad benefits; including teaching students broadcast journalism and video production while keeping the student body informed and engaged. Schools around the world choose Padcaster as a simple and affordable way to broadcast morning announcements. See Padcaster's collection of case studies, tips and ideas for morning announcements here. 
ATHLETICS 
Countless schools are livestreaming sporting events to engage community members who can't be there in person. Student athletes love the recognition while viewers appreciate the opportunity to follow along from anywhere in the World. Need tips for streaming or recording school athletic events? Read more here!

PERFORMANCES  
If you're going to livestream sports, you should livestream performances as well! All performances, from elementary school concerts to high school plays, can greatly benefit from an online viewing option. Stream live events to your school's closed network or to its public social media channel to share with family and friends all over.  
NEW POLICY PSA
Schools are experiencing a lot of change right now and a strong line of communication is crucial. Whether you're unveiling a new bell schedule or sharing the latest safety and sanitation measures, video is the most effective way to get your message across. If you already have a morning announcements program or plan to start one, you can broadcast the PSAs there. Check out how one Texas school is using their Padcaster and YouTube to help keep parents and students in the know. 
STUDENT GOVERNMENT ELECTIONS 
It's challenging to communicate why someone would make a good elected representative on a poster alone, and people are more likely to simply glance at the photo instead of reading the content. Offer candidates the opportunity to create a short campaign video about why they think they would make a great student council representative. Post the videos securely online or play the videos at an assembly. This gives candidates the opportunity to show their personality and their values. Read more about using video in student elections here. 
GOODBYE VIDEOS TO SENIORS 
Feeling celebrated as a graduating senior is a crucial capstone to a student's educational experience. While video is always a great option for this, it's more useful now than ever given social distancing. 
There are many different ways this can look. For example, give each graduating senior 15 seconds to say whatever they want, essentially creating a virtual yearbook page. Or, create a tribute video from teachers and/or underclassmen talking about why they're going to miss the graduating class.
Do any of these ideas resonate with you and your school? Padcaster allows students, teachers and administrators to easily create high-quality video using just their phone or iPad, so these initiatives are in your reach. 
Padcaster transforms your
iPad
or
smartphone
into an all-in-one mobile production studio so you can create professional-quality videos from your home or anywhere else. Whether it's for distance learning, telecommuting, remote broadcasting or livestreaming -- Padcaster will help you produce high-quality content wherever you are. If you are adjusting to distance learning and have any questions, Padcaster wants to help you! Fill out the form below to get in touch with one of our sales consultants!
Need More Information?
Fill out the form below to get in touch with a member of the Padcaster Team.